The building is situated in a quiet and peaceful part of Wrocław, away from hustle and bustle of the city.
It is surrounded with a picturesque garden.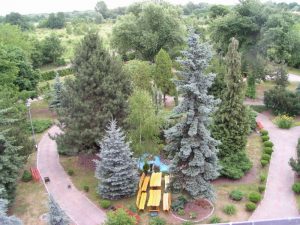 Three-storey building houses 104 single rooms with high standard of living.
Residents can use kitchenettes available on every floor.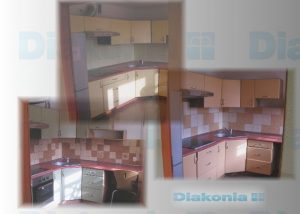 Ecumenical chapel is available to meet one's religious needs
A spacious and modern bathroom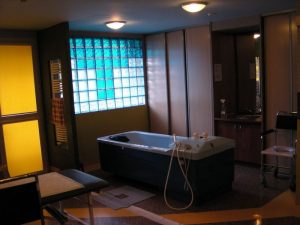 Large aquariums on each floor
Television room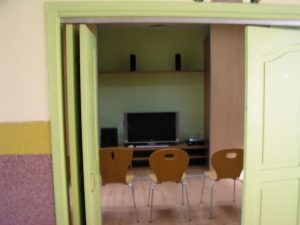 Living room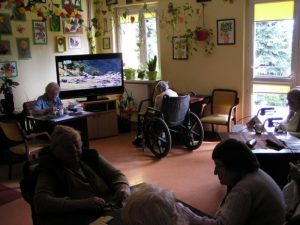 Gym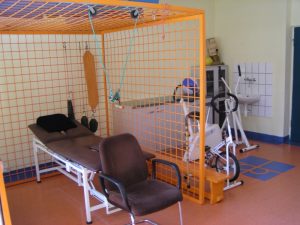 Doctor's office
Safety of our residents is ensured with indoor and outdoor monitoring system, 24/7 security and modernized fire system.
The facility meets the needs of persons with disabilities (lifts, ramps and toilets).
The building has undergone thorough renovation and all relevant installations have been replaced.